https://www.youtube.com/watch?v=vxvSjFPEzYI
Our Outdoor Doggy Play Area!
Welcome To Summit Pet Care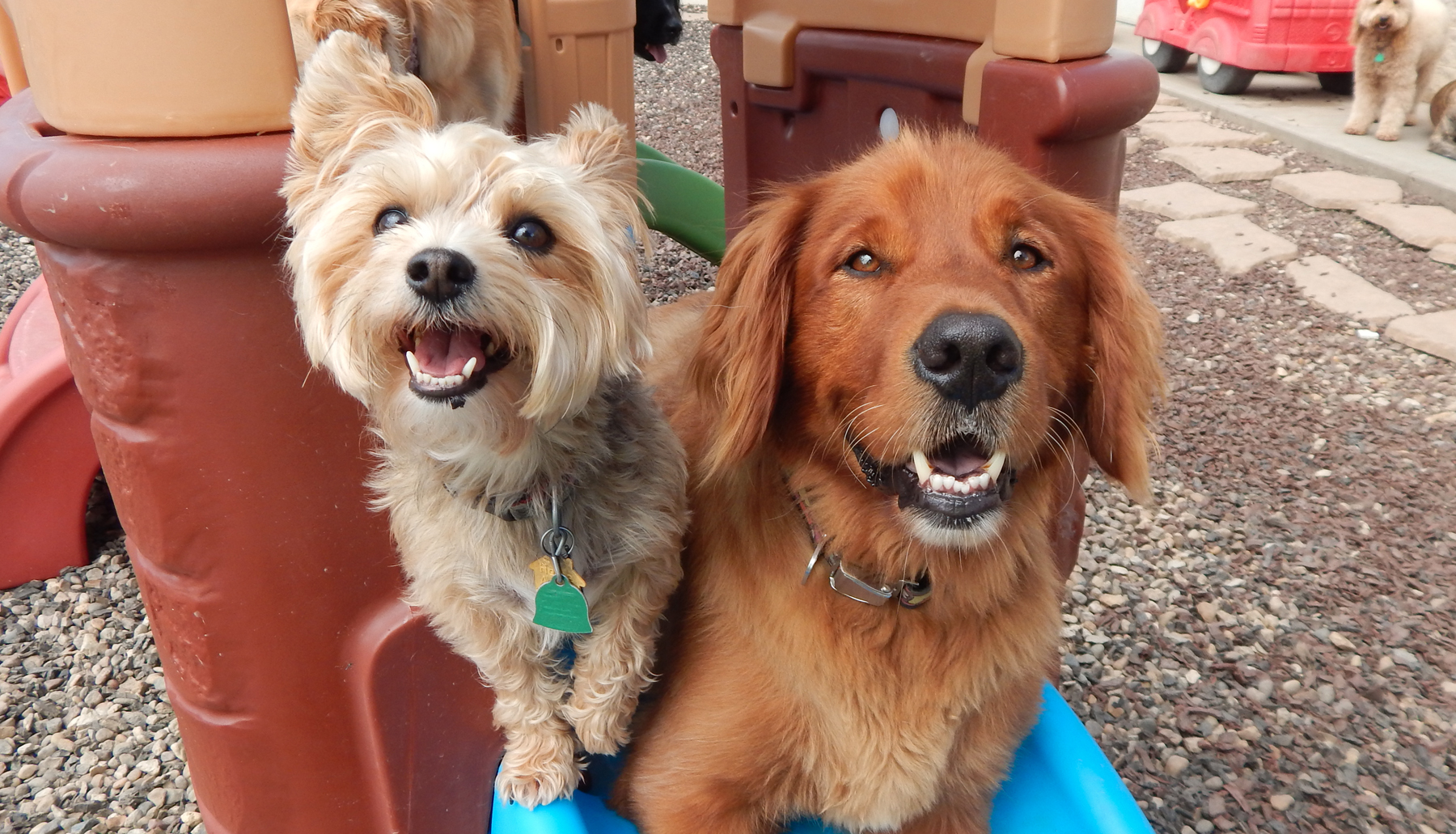 Better Dog Boarding in Lee's Summit
When you choose Summit Pet Care for dog boarding, doggy day care or our other incredible services, you're choosing happiness for your pet. For dogs, we have 104 kennels, nine exercise yards, indoor/outdoor runs, indoor runs, an in-ground pool and PlaySkool equipment for them to romp on. We understand that most dogs need boarding at some point, even if they don't play well with others and we are able to work with most dogs.
What Our Clients Say
Animals are reliable, many full of love, true in their affections, predictable in their actions, grateful and loyal. Difficult standards for people to live up to.
If having a soul means being able to feel love and loyalty and gratitude, then animals are better off than a lot of humans and can love you more than you love yourself.
For more than a decade, my dogs Abbi and Jack (affectionately known as The Animals) had the good fortune of being cared for by the good folks at Summit Pet Care. I relocated to a new city almost two years ago, and I have yet to find a doggy daycare that entertains them and cares for them like SPC. It is my expectation that when I leave The Animals in someone else's care, they will treat them with the same level of love, fun, and attention as me. I always knew this would be the case when I left them in the capable hands of the SPC doggy daycare. When we moved away from Kansas City, I literally cried as we drove away from our last visit to SPC. They sent us off with gifts that captured memories of all of the years that The Animals had spent with them.
THE cleanest, freshest smelling doggy daycare I've EVER visited (no matter what time you stop in). Helpful, friendly, loving & attentive staff who REALLY & genuinely care for your 4 legged babies
I am on my 3rd dog going to Summit Pet Care. All 3 dogs have loved going to the daycare, a couple of times a week. They are always excited to go, and tired from all the fun they have that night. I also use their groomer, once every 6 weeks! Great place and staff!!! Highly recommended!
Every staff member we talked to was kind, friendly, knowledgeable, and helpful! We lucked out that a short notice stay was available! And even our scaredy-dog did well there! I would give them 6 stars if I could!