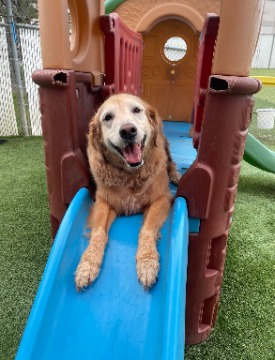 Before Your Pet's Stay
There are a few things we'd like you to know before you show up for your dog or pet boarding appointment. Please carefully read through the following and contact us if you have any questions.
VACCINATIONS
All dogs and cats are required to be vaccinated in order to stay with us. All vaccines must be administered no later than 72 hours prior to your pet boarding appointment.
Additionally, all health records, including medication instructions or special requirements, must be presented to our staff upon your pet's check-in.
Dogs:
rabies
distemper
hepatitis
parainfluenza
parvo
bordetella
Cats:
feline rabies
distemper
rhinotracheitis
calici
PERSONAL ITEMS
We want your pet to feel at home during their stay, so we allow you to bring up to two personal items, clearly marked with your pet's name, to keep them comfortable.
FOOD
If you would like to bring your pet's food from home, it must be in an airtight, lidded container (no plastic bags, please).
SUNDAY & AFTER-HOURS CHECKOUT
Summit Pet Care offers dog and pet boarding pickups between the hours of 3:00-5:00 PM on Sundays in order to best accommodate our customers. Please note, however, you will be charged for Sunday night.
For after-hours pickup, we request you make an arrangement with our staff. After-hours pickups are subject to a $30 fee.