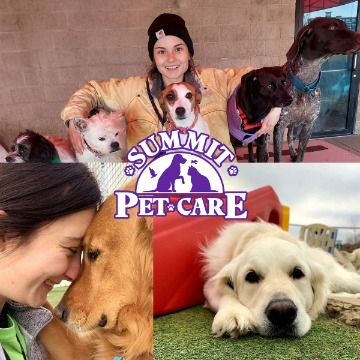 Better Dog Boarding Near Kansas City
When you choose Summit Pet Care for dog boarding, doggy day care or our other incredible services, you're choosing happiness for your pet. For dogs, we have 104 kennels, nine exercise yards, indoor/outdoor runs, indoor runs, an in-ground pool and PlaySkool equipment for them to romp on. We are also able to separate dogs by size and temperament, because we understand that most dogs need boarding at some point, even if they don't play well with others.
And we don't forget your other furry friends. Summit Pet Care has a special room just for cats and can also accommodate everything from rats to tigers.