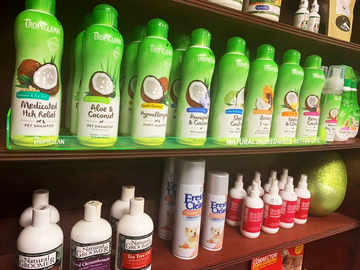 Premium Pet Supplies for Kansas City Animals
Summit Pet Care has the pet supplies you need to take care of your favorite furballs. Because we care about the health and wellness of your beloved pet, we stock shampoos, brushes, dog food (including holistic and grain-free for special diets), dog tags, leather collars and locally made SLiK Hound collars. So on your way out from picking up your pooch, be sure to take a look at our various supplies to keep your dog happy and healthy.
Call Summit Pet Care Today
For more information about the pet supplies we carry, call us in the Kansas City area at (816) 246-7246 today.
Contact Us